Space Management Sim
Backspace/Delete = Reset
Click and Drag
Arrow keys to walk around
~
Another Polygon adjacent simulator from the people who brought you Gill & Gilbert Simulator. This time based on the repeated theme of Pat wanting to maximise the space in his room one day.
An exercise of I wanted to see if I could, and the idea of a persistently resistant home decoration app was funny enough to me for a few days so it happened. Thank you Ive Sorocuk for showing me how to do things in Unity all of the time.
Please go to twitch.tv/pizza_suplex for what this is really about
Comments
Log in with itch.io to leave a comment.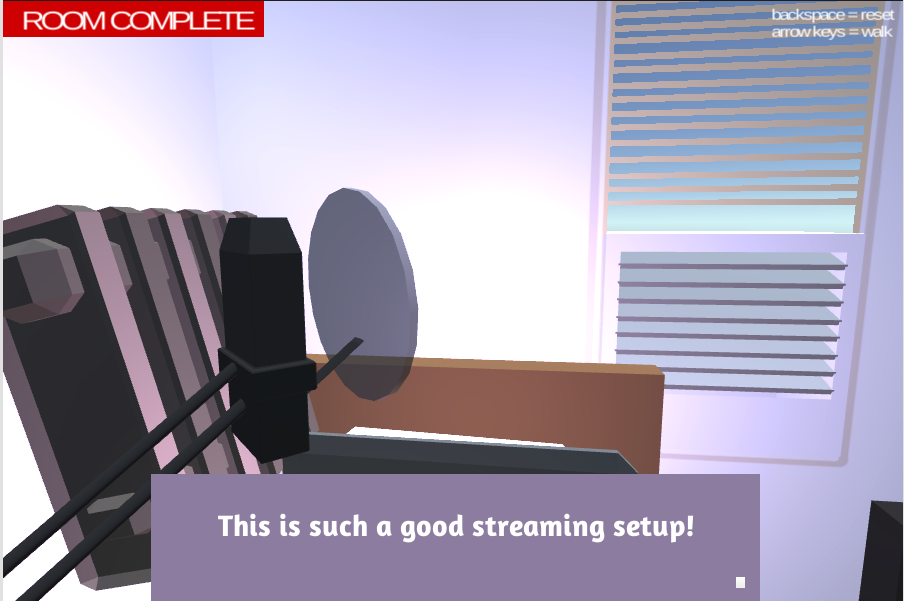 Rate my setup.
I just can't move the mouse to where I want....
too much distance for small rotation
thanks, I extended the range of fp rotation. Still not perfect but the cursor can leave and re-enter the frame at desired points to kinda get where you want